MSRP:

$32,344

Save:

$4,469

SALE PRICE:

$27,875

MSRP:

$43,981

Save:

$17,486

SALE PRICE:

$26,495

CONTACT SALES NOW!

List Price:

$16,995

Discount:

$3,000

Our Price:

$13,995

MSRP:

$90,411

Save:

$23,416

SALE PRICE:

$66,995

CONTACT SALES NOW!

List Price:

$28,995

Discount:

$7,000

Our Price:

$21,995

CONTACT SALES NOW!
What Our Customers are Saying
Very Informative
We recently traded fifth wheels at Ketelsen's and we were impressed with the whole dealership. We where treated so well from everyone at the dealership. The service department is the best I have ever encountered and very informative.
Duane Anderson, Iowa City, IA
Five stars!
Just had my first experience with the service department in Desoto, Iowa. FIVE STAR response to an issue with a competitors camper. They even accommodated the warranty department of the manufacturer. They will be my only call for RV needs in the future!
Steve McCalley, DeSoto, IA
Customer Service
Our air conditioner went out on our travel trailer half way through our month long road trip. We were referred by another dealer in Iowa City, who could not get us in, to Ketelsen. They got us in right away diagnosed the problem and ordered the parts. We feel they went over the top in customer service.
Carolyn Sittner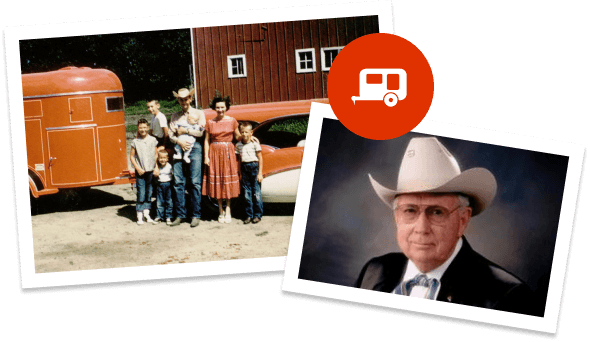 Welcome To Ketelsen RV
Ketelsen RV is one of the Midwest's oldest and most trusted RV dealers. Johnny and Marge Ketelsen started the business in 1962 in Marion, Iowa and grew the business by providing exceptional value and service to their customers. And after more than half-a-century, the tradition continues!
Ketelsen RV continues to provide the highest quality RV products, parts, service and accessories for the absolute best value.
Learn More